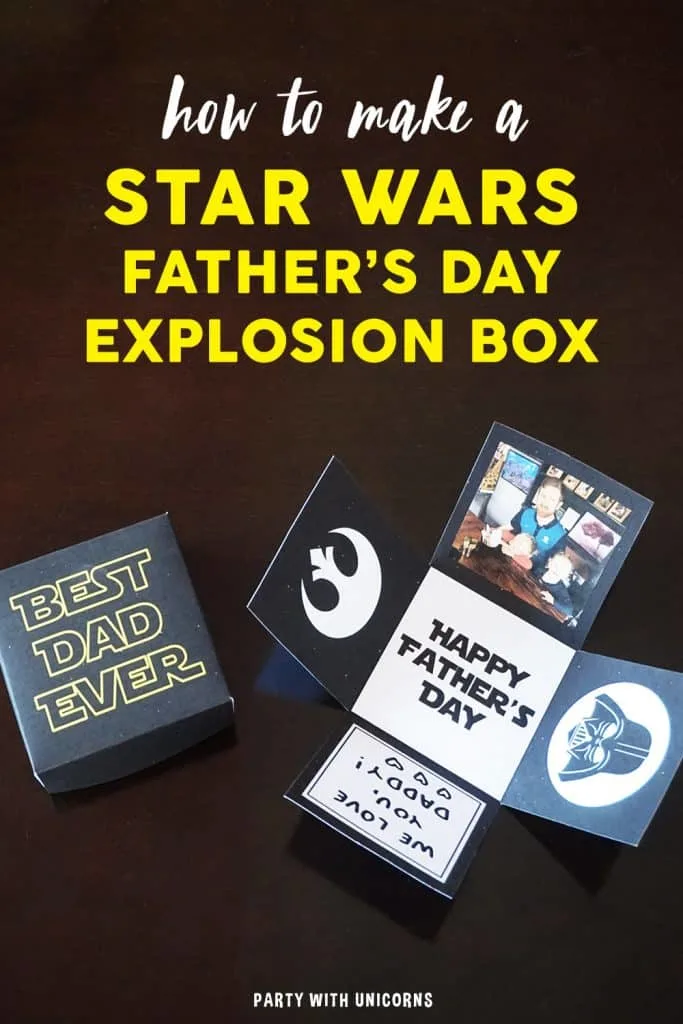 Today I am back with a DIY Father's Day Exploding Box to share with you. This is a super simple craft for the kids to make and it's perfect for any Star Wars fans out there.
Tip: This Star Wars box also has a little room in it, so it's a great way to wrap up a little treat for dad or gift card for dad.
DIY Father's Day Exploding Box Craft
So to start off with this tutorial, let's begin by gathering the supplies needed: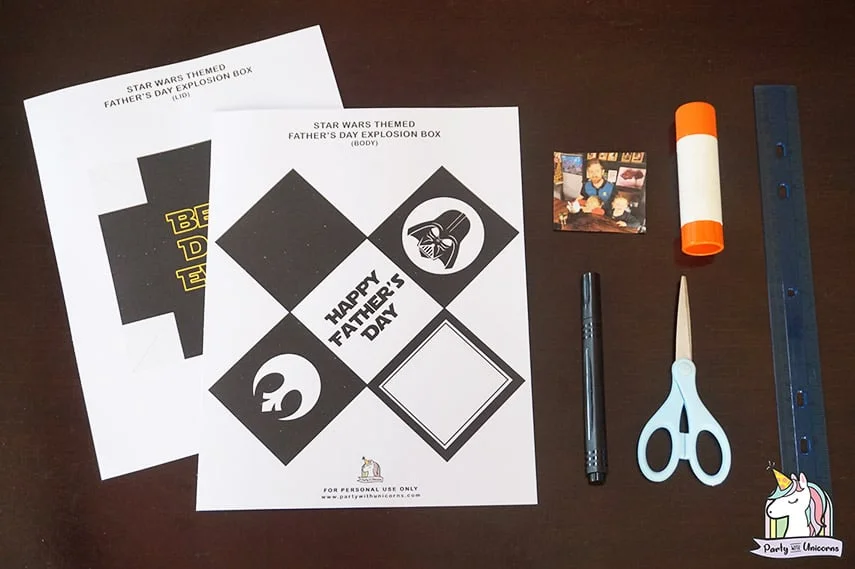 Printed Photo
Scissors
Marker
Ruler
Glue
For the best results, print the exploding box template on cardstock.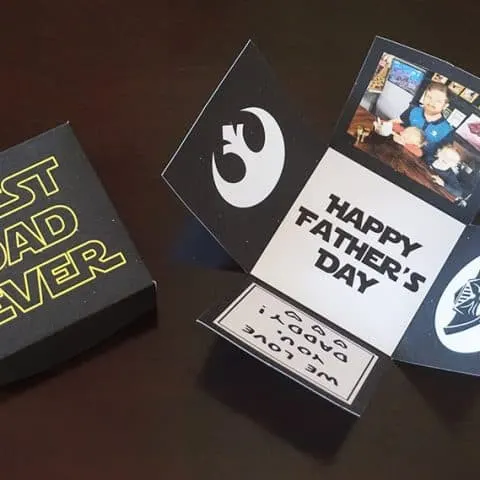 Star Wars Father's Day Explosion Box
Creates an exploding Starwars gift box.
Tools
Scissors
Ruler
Marker
Glue
Instructions
Download our FREE Star Wars Father's Day Explosion Box template and print it out.
Cut out the template.
Go to the side part of the lid template and cut one side of the broken line to create flaps.
Fold the templates using a ruler.
Assemble the lid by gluing the flaps together.
Now it's time to write a father's day message using a marker and glue the printed photo too.
Cover the body with the lid and you're done! You can also place a small gift inside to add some surprise.
And there you have it! I hope dad loves his Star Wars-themed explosion box. If you are looking for some more fun ways to wrap up a gift for the big day, check out our Nintendo GameBox Box or our DIY Pikachu favor bag.
Similar Posts: