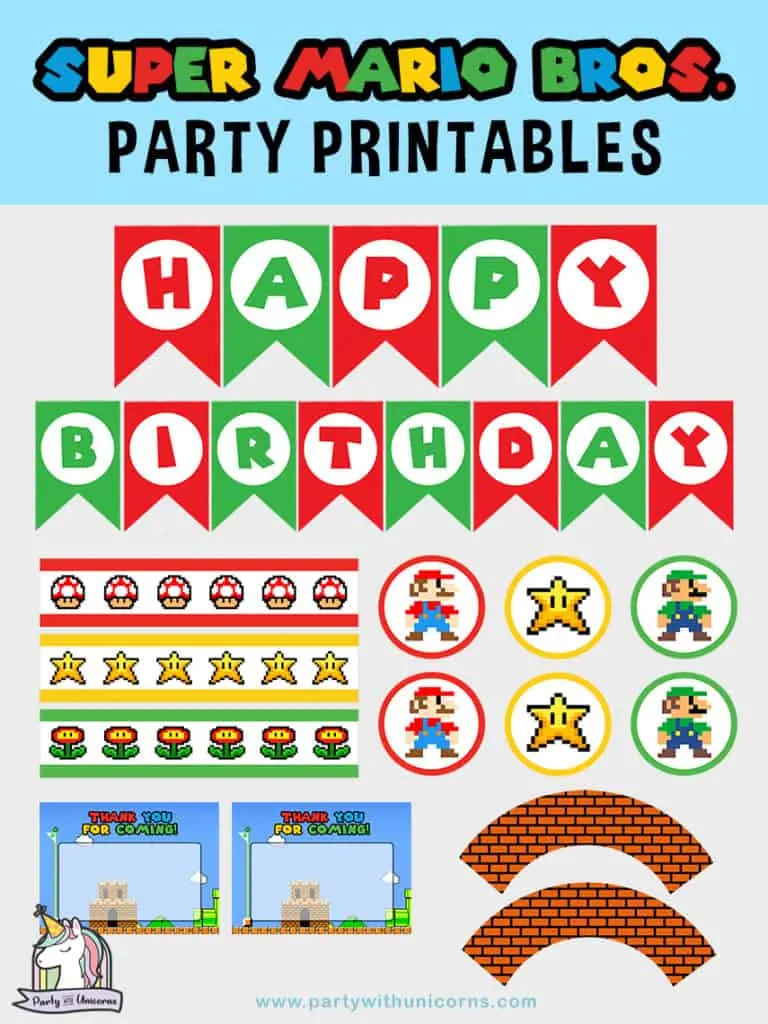 Today I am adding a set of Super Mario Party Printables to our collection of resources. My son recently got a second Nintendo Wii Console and its been all about the Super Mario Brothers in our house.
Before this weekend, I had not played Super Mario since the Super Nintendo days. I have to say, I had a blast with my son yesterday. My son was pretty amazed ay my ability to beat Bowser in a single turn. I'm pretty sure this is some sort of muscle memory due to the extensive amount of time I spent with Mario, Luigi, Princess Peach, Yoshi, and the gang back in the early 1990s.
Super Mario Party Printables
Today's set includes
Super Mario Birthday Banner
Super Mario Cupcake wrappers
Super Mario Cupcake Toppers
Super Mario Waterbottle Labels
Super Mario Invitations
To download the set, use the download button below.
More Super Mario Party Ideas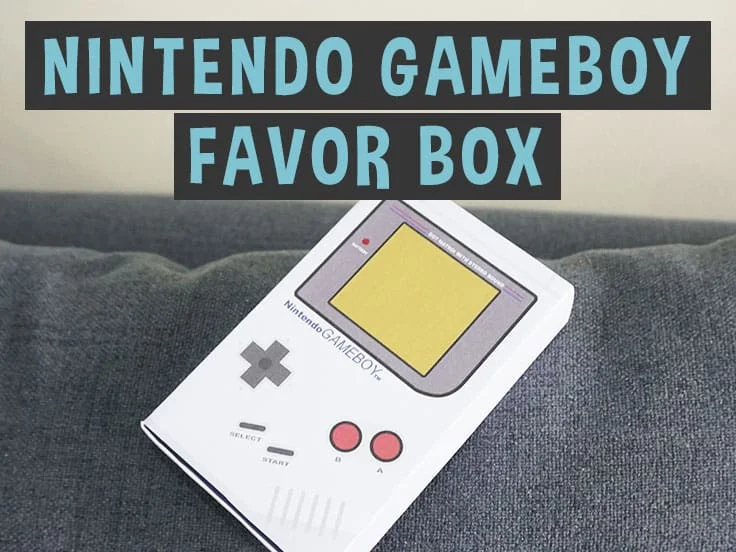 If you are planning a Super Mario Party, we have some other fun resources that you should check out including our list of 20 Awesome Super Mario Party Ideas and our Nintendo Gameboy Favor Box Template. This free template is a fun way to send your guests home with a special treat at the end of your event. It is also a fun gift box for any gamers. I use this gift box for iTunes cards, all the time!
That's it for me today. I hope you have found some supplies and ideas to make your event a success.
Similar Posts: