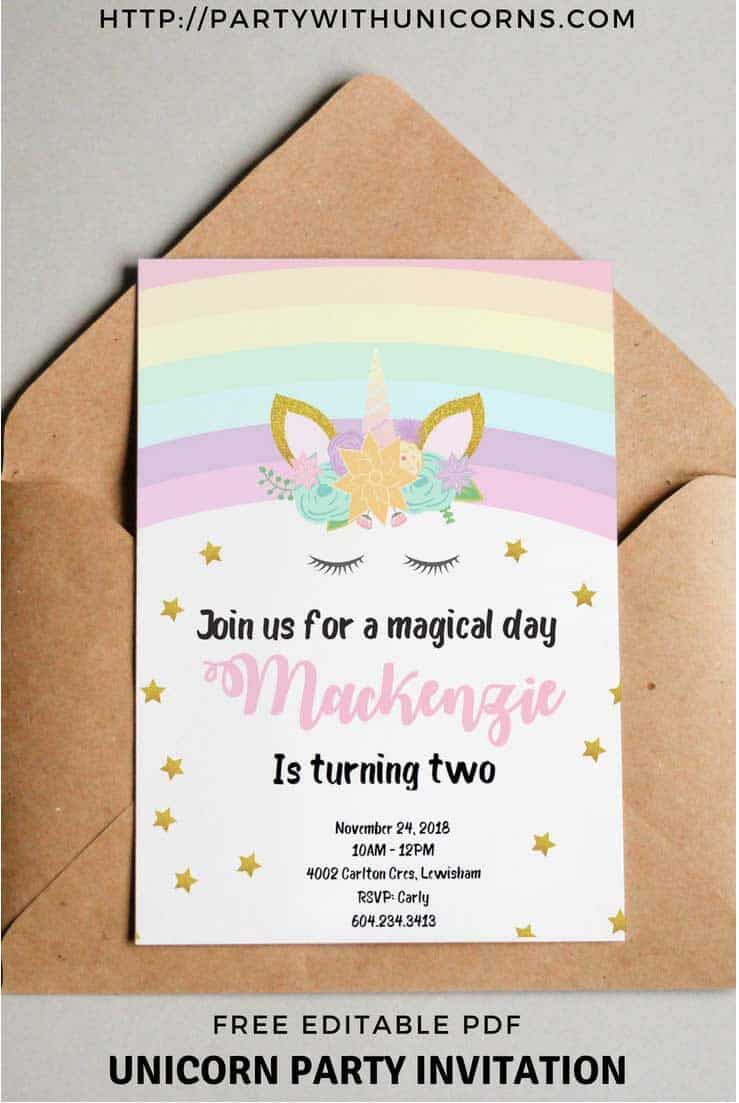 Are you planning a unicorn birthday party? Looking for free Unicorn Party invitations to print? We have you covered.  These Free Unicorn Birthday Party Invitation templates are super cute and easy to use.  I know everyone has different levels of comfort working with digital templates so I have added a couple of different unicorn templates for you to try.  The templates are as follows:
Editable PDF Unicorn Invitation Template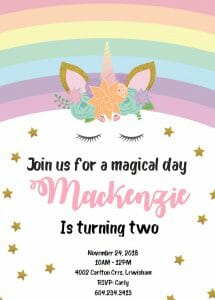 Download the invitation template to your computer and edit it in Adobe Reader or Adobe Acrobat. If you have not used an editable pdf before, you can see the instructions from a previous post here.
If you want your Unicorn Invitations to look exactly like the example, you will need to download the Bosk and October Twilight fonts to your computer. Bosk is used for all of the black writing and October Twilight is the font used for the pink name. Both of these fonts are free for personal use. If you do not want to download these fonts, you can just replace with another font already installed on your machine
Blank Unicorn Invitation Template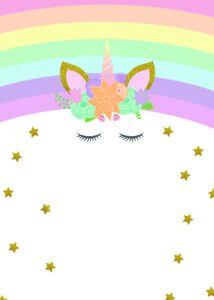 If you need to know how you can personalize this unicorn birthday party invitation, then check out my instructions for customizing invitations online. The post will give you all the details you need to turn this empty template into something special for your kid's birthday party.
Fill in the blank Unicorn Invitation Template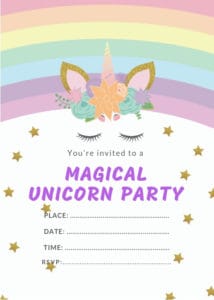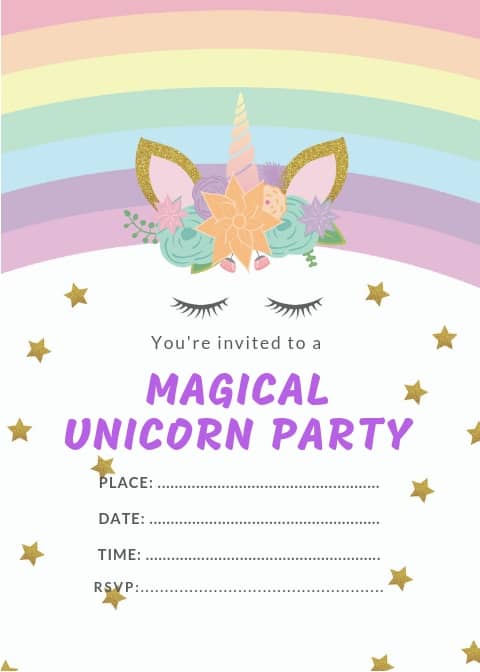 Simply download, print and add all of your party details with a good old fashion pen. The fill in the blank templates has been set up to print four on a page.
To download the invitations, simply enter your email details below. If you are viewing this post on a mobile device, you may need to revisit from a desktop due to the size of the file.
Love your Unicorn Party invitations
If this rainbow unicorn template is not quite what you are looking for, we have some other free unicorn party invitations that you can download and use. If you don't see something you love, send me a msg and I am happy to work with you and create something special for your child's party.