Affiliate links may be sprinkled throughout the awesome, free content you see below. I'll receive a small commission if you purchase from my links (at no extra cost to you), which I'll totally blow on awesome things like adding more free content to this website. :)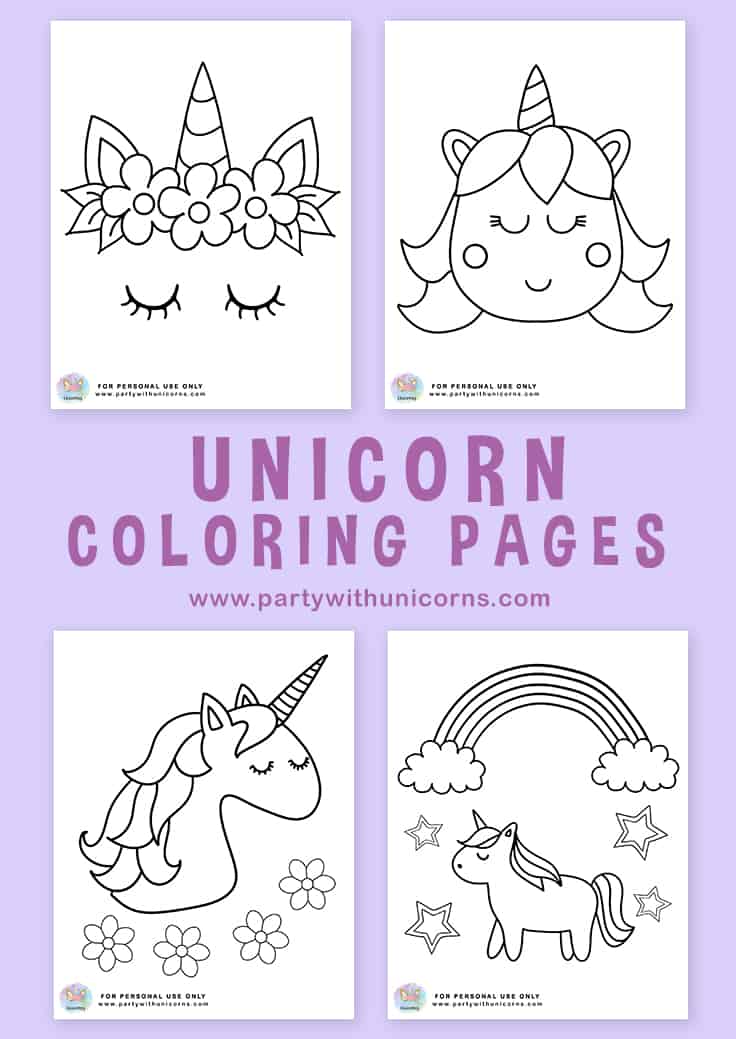 I read today that a baby unicorn is called a "Sparkle". How cute is that? A couple of today's cute unicorn coloring pages look like they could pass for babies, so from now on we will be referring to these pages "Sparkle Coloring pages". In today's collection, we have seven cute designs full of unicorns, rainbows, flowers, and stars.  You better get ready to break out the jumbo box of crayons and gel pens as these magical creatures are going to need lots of colors and sparkles. 
The coloring sheets are all free to download and use for personal use.  To download the coloring sheets, simply scroll to the bottom of the page and enter your details to join our mailing list.
Matching Unicorn Clip Art
This cute set of matching clip art is also available for download There are two options available for this cute clip art set. Firstly, you can purchase the entire on Etsy you can download the images as a part of a Creative Fabrica monthly subscription.  Both options are super affordable (only $5 for the set) and help pay for the hosting of this site. 
More Unicorn Inspiration
If you are new to our site, hello and welcome!  As you may have guessed from the name, we have plenty of Unicorn inspired crafts, printables, and recipes that you and your kids are going to love. Here are some of my favorite posts for you to check out:
More Coloring Sheets
We also have more coloring sheets for you to download and use to keep your children entertained:
How Download Unicorn Coloring Pages
To download the coloring pages, just head over to the freebie library. Once you join our mailing list you will get access to all of the free printables, clipart and crafts templates for our site. Currently, there are over 100 items available for download with more being added every day.
Personalized Kids Gifts
If you are a fan of our graphics are looking for a special gift for a child you can order personalised kids gifts in our shop. New products get added every day and we also take custom requests. Send me an email at carolyn@partywithunicorns.com I will happily work with you to create something unique.
I hope you have enjoyed these unicorn coloring pages. If so, we would love it if you could share this post on your social media channels. Sharing our content will enable us to grow and continue to create great freebies for you.
We'd also love for you to follow along with us to be kept up to date what is new. You can find us on Pinterest, Facebook, and Instagram.