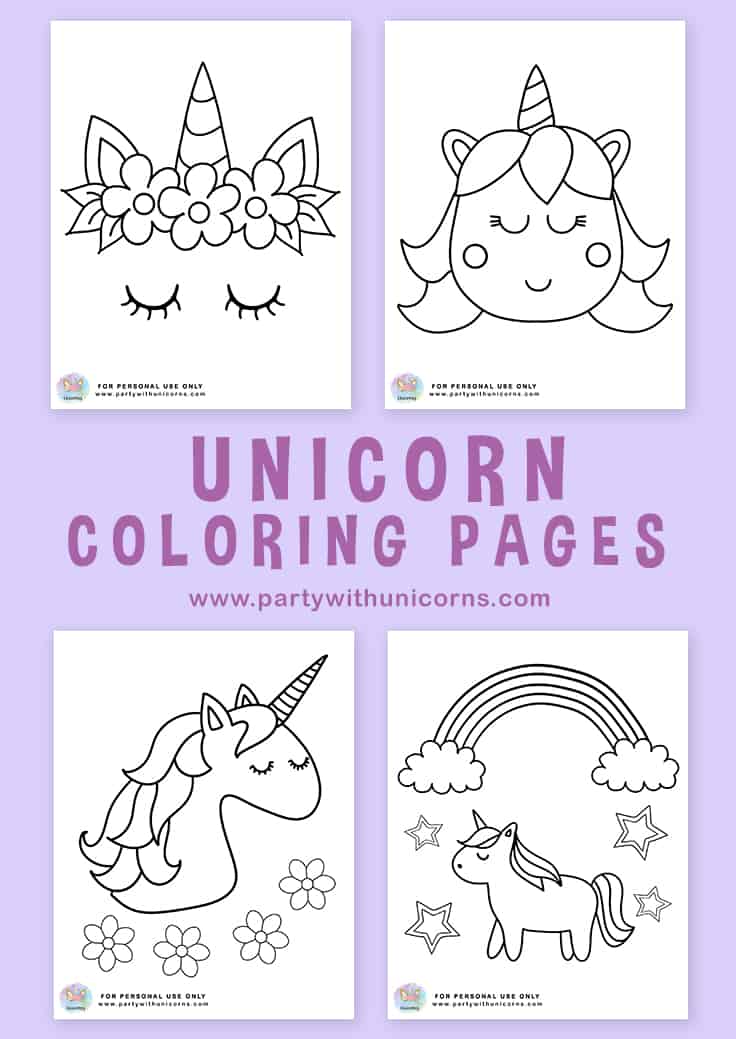 Today we are back with a set of unicorn coloring pages. Unicorns are such magical creatures; my daughters love them! I even read today that a baby unicorn is called a "Sparkle." How cute is that? A couple of today's cute unicorn coloring pages look like they could pass for babies, so from now on, we will be referring to these pages "Sparkle Coloring pages."
In today's collection, we have seven cute designs full of unicorns, rainbows, flowers, and stars.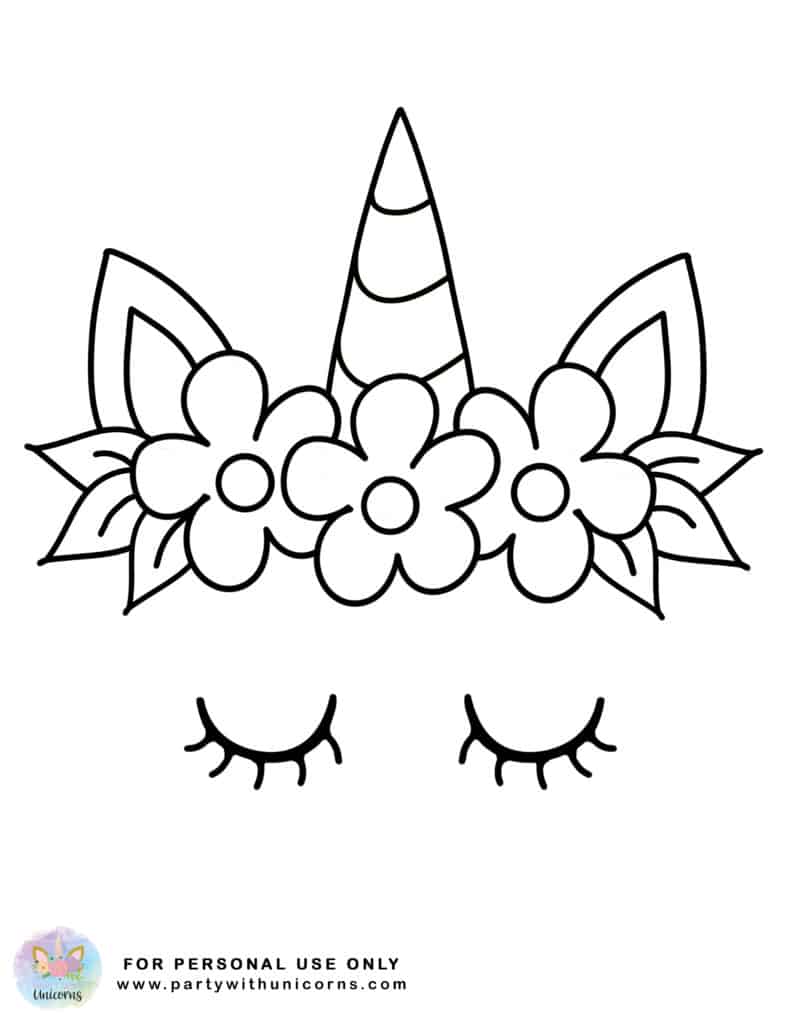 This unicorn face is by far the most popular coloring sheet in the collection. My recommendation is to coloring in the picture and then add a little glue to unicorn horn and cover it in glitter. Its have a magical effect. Just make sure you use eco-friendly glitter, not the plastic kind.
You better get ready to break out the jumbo box of crayons, colored pencils, gel pens or paint as these magical creatures are going to need lots of colors. In our house, the more colors, the more magical so our favorites are always rainbow unicorns.
The coloring sheets are all free to download and use for personal use. To download the coloring sheets, simply scroll to the bottom of the page and enter your details to join our mailing list.
Matching Unicorn Clip Art
If you want to get a colored version of these designed, there you can download the matching clip art. I've made a sample of the files available here on the blog, and the rest of the set is available on Creative Fabrica as a part of their monthly subscription.
More Unicorn Inspiration
If you are new to our site, hello and welcome! As you may have guessed from the name, we have plenty of unicorn-inspired crafts, printables, and recipes. If you are planning a birthday party, but sure to check all of the sites below as there are lots of fun and free supplies for a unicorn birthday party.
Here are some of my favorite posts for you to check out for the unicorn loved in your house:
More Coloring Sheets
We also have more coloring sheets for you to download and use to keep your children entertained. My girls love it when I print out the sheets and staple them together to make little personalized coloring books.
How Download Unicorn Coloring Pages
To download the designs, just head over to the freebie library. Once you join our mailing list, you will get access to all of the free printables, clipart, and crafts templates for our site. Currently, there are over 100 items available for download for all sorts of themes, including princess, fairy, mermaids, and more!
I hope you love these unicorn coloring pages as much as I do. If so, please share this post on your social media channels. Sharing our content will enable us to grow and continue to create great freebies for you.
We'd also love for you to follow along with us to be kept up to date what is new. You can find us on Pinterest, Facebook, and Instagram.