These Unicorn coloring pages are a fun activity for kids to build their motor skills and their imaginations. Print one or print them all to make your own DIY unicorn coloring book.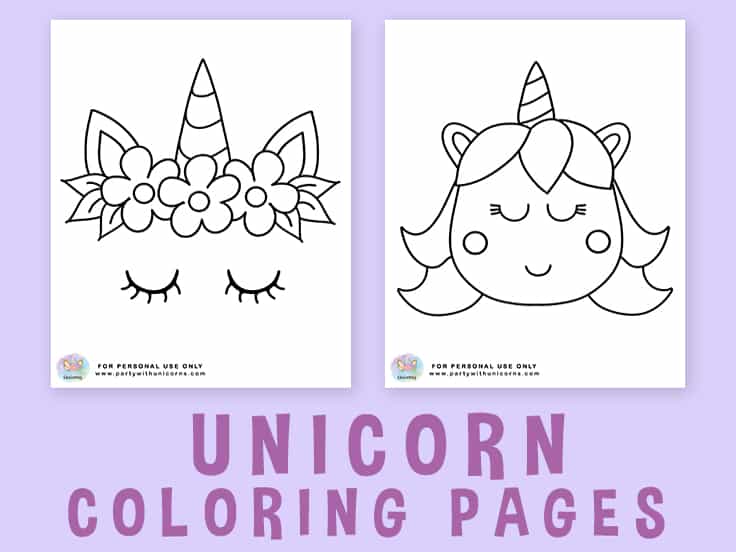 My daughter is a Unicorn lover, she thinks that they are the most magical and mythical creatures. She has fun coloring unicorns in all shapes and sizes; from the legendary unicorn up on its hind legs to the cute Unicorn sitting under a rainbow.
Today I am posting a set of coloring pictures of cute unicorns. These simple unicorns drawings are great for younger kids. There are seven free printable unicorn coloring pages including a baby unicorn, a rainbow unicorn, flowers, and a unicorn with stars. These printables are designed to teach kids about colors, shapes, and patterns. Kids can color their favorite unicorn pictures or use them to create their own unique book.
Unicorn Head coloring page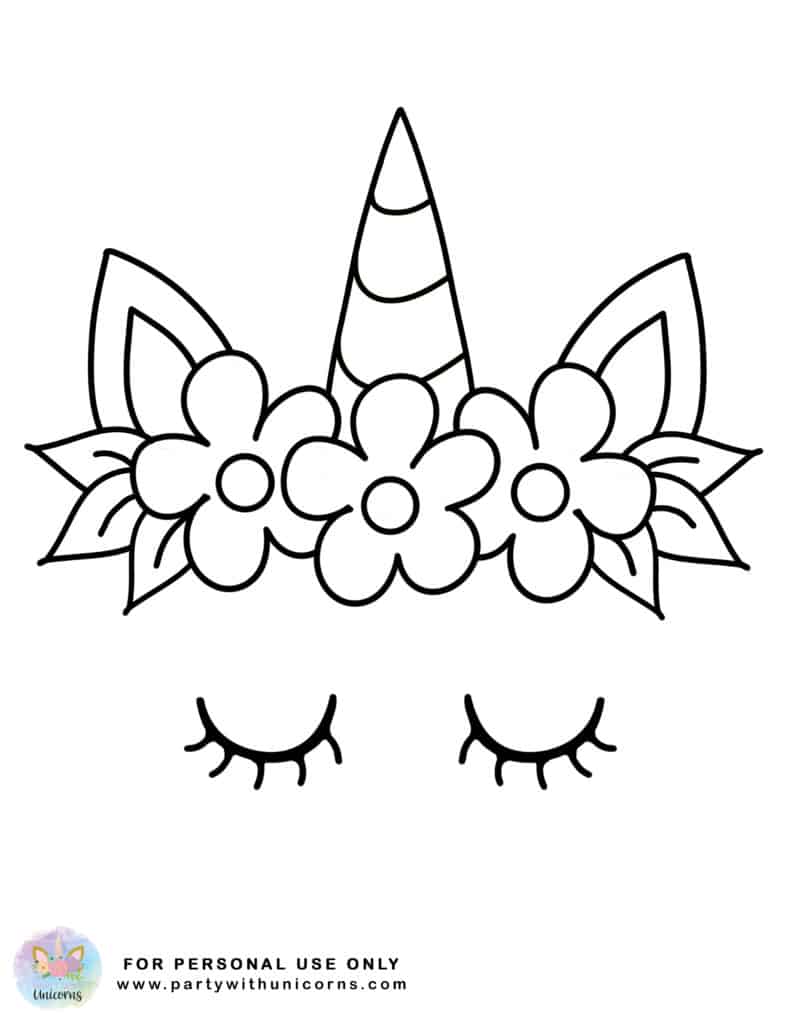 This beautiful unicorn head is by far the most popular coloring sheet in the collection. It's such a cute unicorn coloring page. My recommendation is to color in the picture and then add a little glue to the spiral horn and cover it in glitter. This will create a magical unicorn horn and turn the page into something you can display somewhere special.
You better get ready to break out the jumbo box of crayons and colored pencils, as these magical creatures are going to need lots of colors. In our house, the more colors, the more magical so our favorites are always rainbow unicorns.
Matching Unicorn Clip Art
If you want to get a colored version of these unicorn illustrations, there you can download the matching clip art. These clips can be used to make your personal craft projects a bit more magical!
More Fun Coloring Sheets
We also have more coloring sheets for you to download and use to keep your children entertained. My girls love it when I print out the sheets and staple them together to make little personalized coloring books.
HoHow to Download our Printable Unicorn Coloring Pages
To download the designs, just head over to the party printables library. Currently, there are hundreds of items available for download for all sorts of themes, including princess, fairy, mermaids, and more!
Here are some of my favorite posts for you to check out for the unicorn loved in your house:
I hope you love these printable coloring pages as much as I do. I am sure your kids will love creating some amazing creatures and fantasy lands with these pages.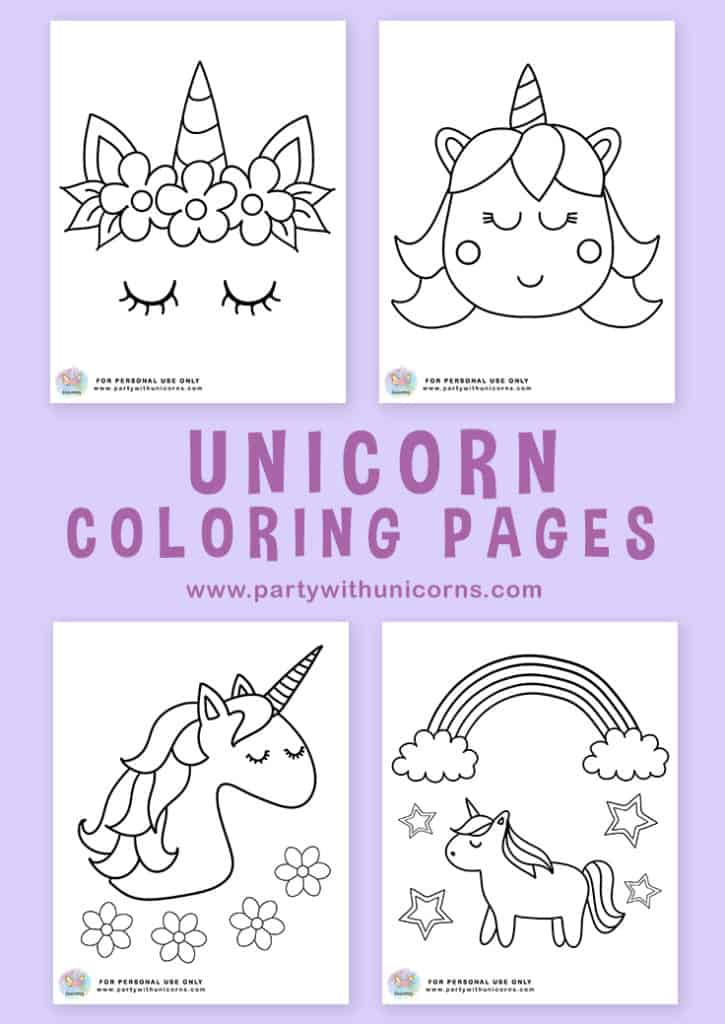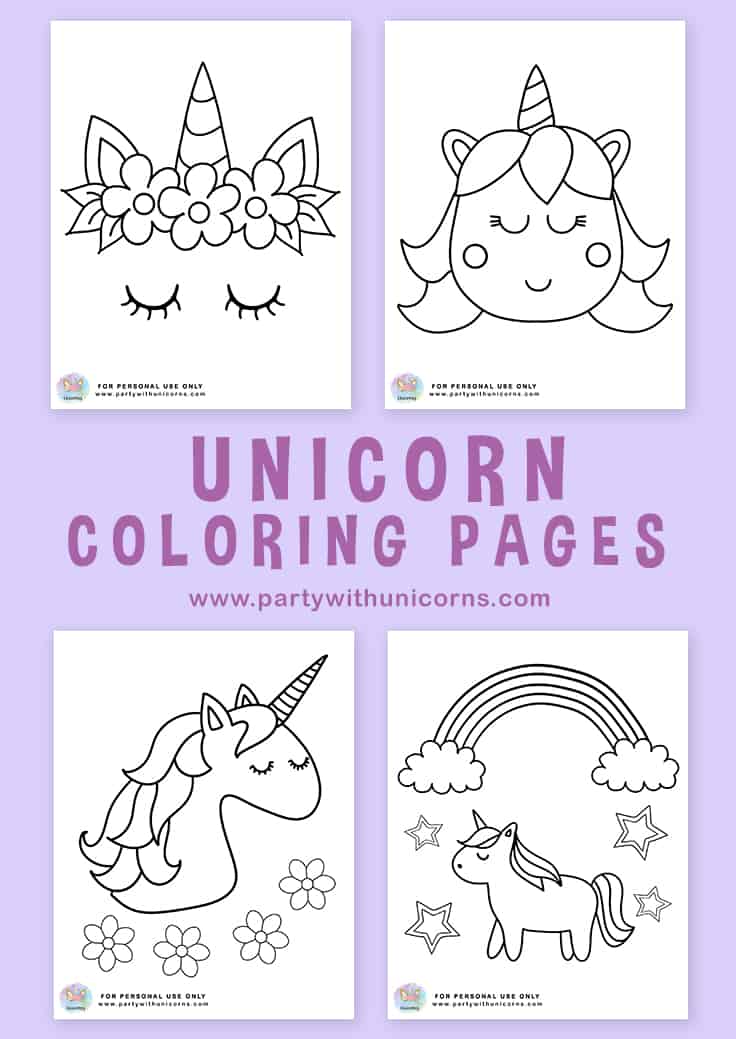 Similar Posts: