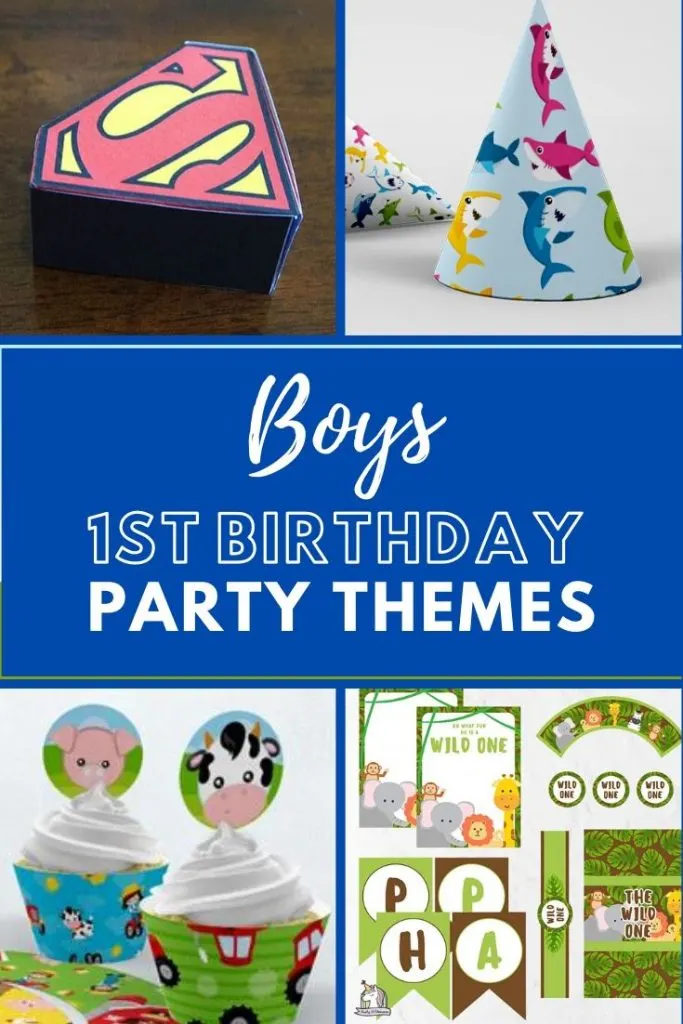 Whether it's an intimate gathering of the immediate family or a big bash with friends and extended family, getting through the first year of a new baby is a reason to celebrate.
With so many beautiful kids parties posted on Facebook, Instagram, and Pinterest; it can be hard to know where to start! I always find that choosing a party theme is a great way to simplify the party planning process. Throwing a themed party always helps me focus. The trouble is, there are so many fun boy 1st birthday party themes out there it can be hard to pick one!
Here is a collection of our most popular boy 1st birthday themes at help you create the perfect themed birthday party for your little man.
It's worth calling out that there are no such things as a "boys" party theme or a "Girl" party theme. All of these ideas work will work beautifully for any child. This list is a collection of themes that are popular for boys. Be sure to click through and read more on your preferred theme as I have included free printables and party supplies for each theme!
Boys 1st birthday party ideas
There you have it, our collection of boys' 1st birthday ideas. Be sure to check out each of the posts above and download the free printables and party decorations to use for your themed events.
What are party Printables?
In case you are new to party printables, they are DIY party supplies that you can download from our site and print off from your home printer. Every set is a little bit different, but usually, they include invitations, cupcake toppers and wrappers, cake toppers, thank-you cards, and party favors.
I hope you have found some fun 1st birthday party ideas on this list. Have fun planning your baby's first birthday (they won't be a baby much longer!)
Similar Posts: